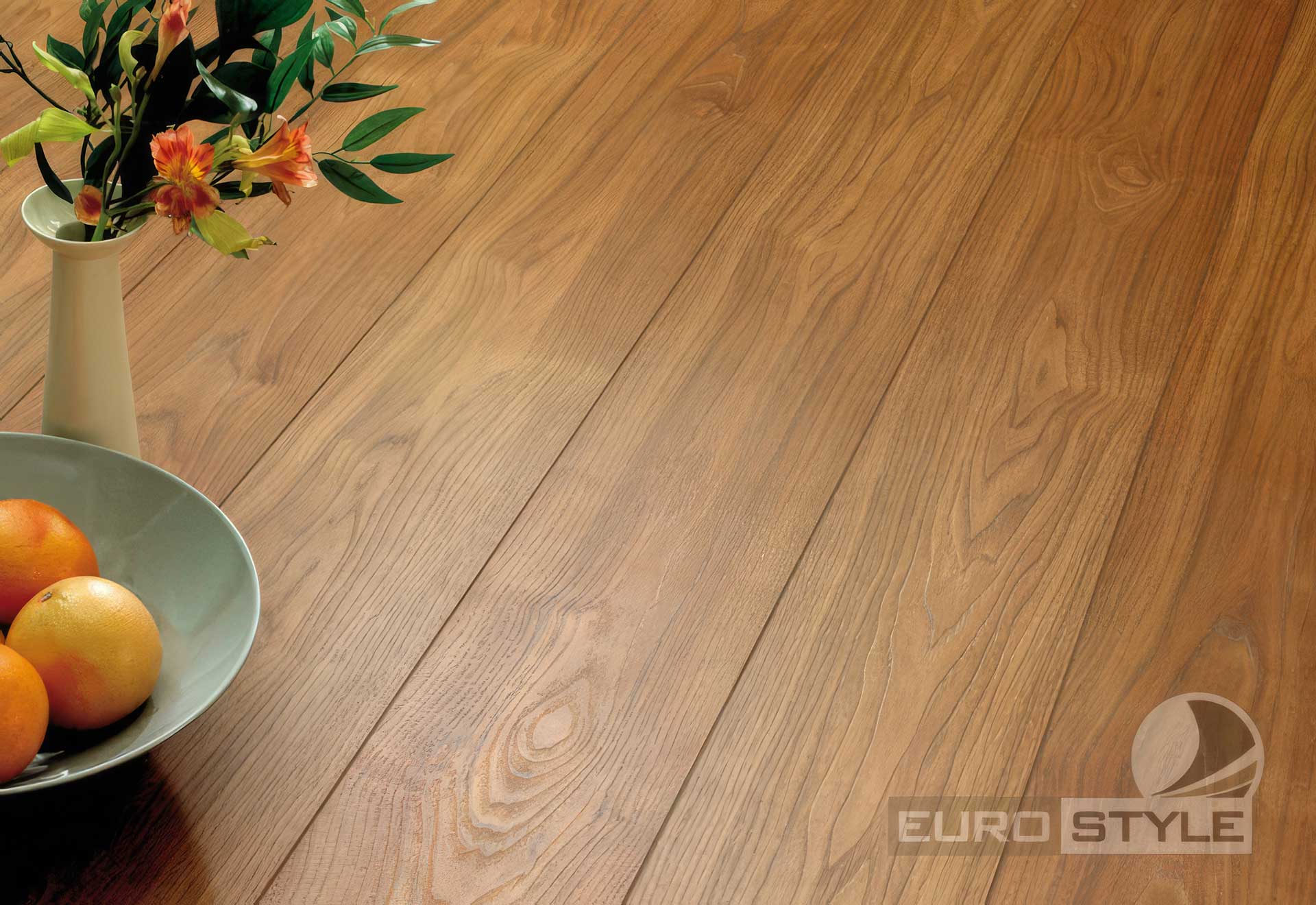 Care and maintenance of your laminate flooring is important to prevent signs of wear and to retain an excellent appearance to ensure a maximum life for your floor. In general, you should not use any abrasive or scouring agents, polishes (furniture polish), waxes, bleaching agents or strong solvents to clean laminate floors. EUROSTYLE recommends a range of products which are ideally suited for maintenance of our laminate floorings.
The cleaning instructions are based on practical, empirical values. Although we are unable to accept any liability for completeness, correctness and applicability we do make every effort to keep the tips and tricks on these pages up to date, clear and above all useful.
One of the greatest advantages of laminate floorings compared to other floorings is that they are particularly easy to maintain. In addition, laminate designs are often timelessly elegant and their owners want them to stay in top form for decades. To ensure this, you should follow several tips, especially for cleaning: You can easily clean your laminate floor with a cloth, mop, broom or a vacuum cleaner. Loose dirt can be easily removed with a static cloth or vacuum cleaner.
Unlike carpeting, disturbed dust and dirt particles are easily recognised on the laminate flooring and are removed in no time at all. Footmarks and heavy soiling require more sophisticated methods. We recommend you wipe down the floor with a well-wrung out, slightly moist cloth. You should always avoid standing liquid and dry the laminate flooring without streaks.
If you use cleaning solutions or cleaning products, then you should always dry the floor so that no cleaning agent residues remain on the floor. Never use abrasive polishes; they can damage the surface lamination. Waxes, bleaches and strong solvents must also not be used as they can form residues which are difficult or even impossible to remove.