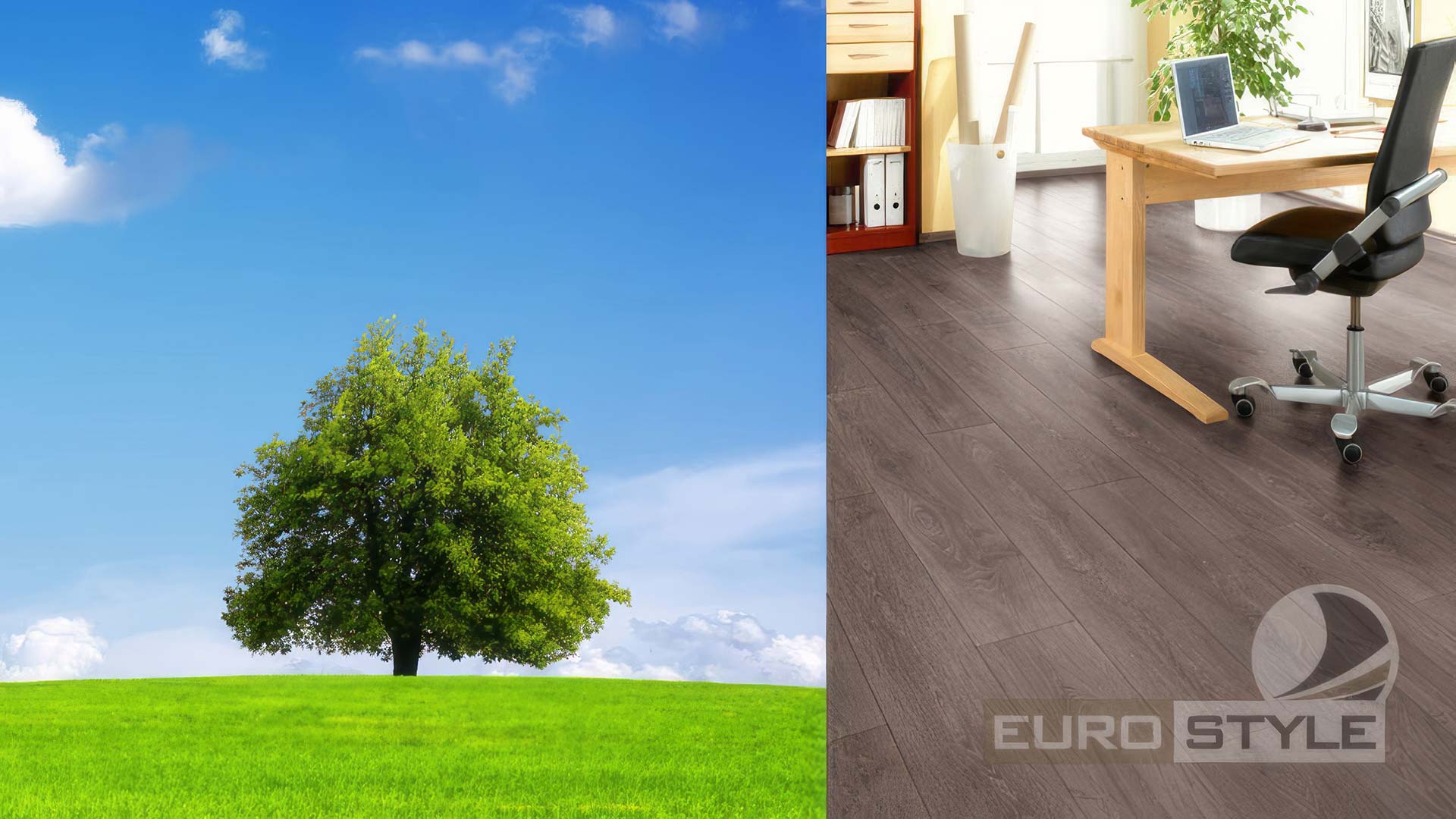 As a EUROSTYLE customer, you can be sure that your laminate floor is manufactured in a manner in line with ecological, socially responsible and economic principles of sustainable forestry.
EUROSTYLE eco-friendly laminate consists of 90 percent wood and is manufactured exclusively with wood from domestic and sustainably managed forestry in the production of EUROSTYLE environmentally friendly laminate floorings. This is guaranteed by the PEFC (Pan European Forest Certification) and the FSC (Forest Stewardship Council), two independent test institutes. EUROSTYLE Laminate Flooring is robust, durable; thus resources are conserved, and is available in Metro Vancouver and across Canada.

EUROSTYLE laminate Flooring is Manufactured…
With low-emissions.
Mindfully of natural resources.
Without pesticides.
Without damaging heavy metals.
Certificate of Sustainability
The following is a statement on levels of emission of volatile substances in indoor air posing a toxic threat during inhaling. The scale is from A+ (very low-emission) to C (high-emission). View the certificate of sustainability.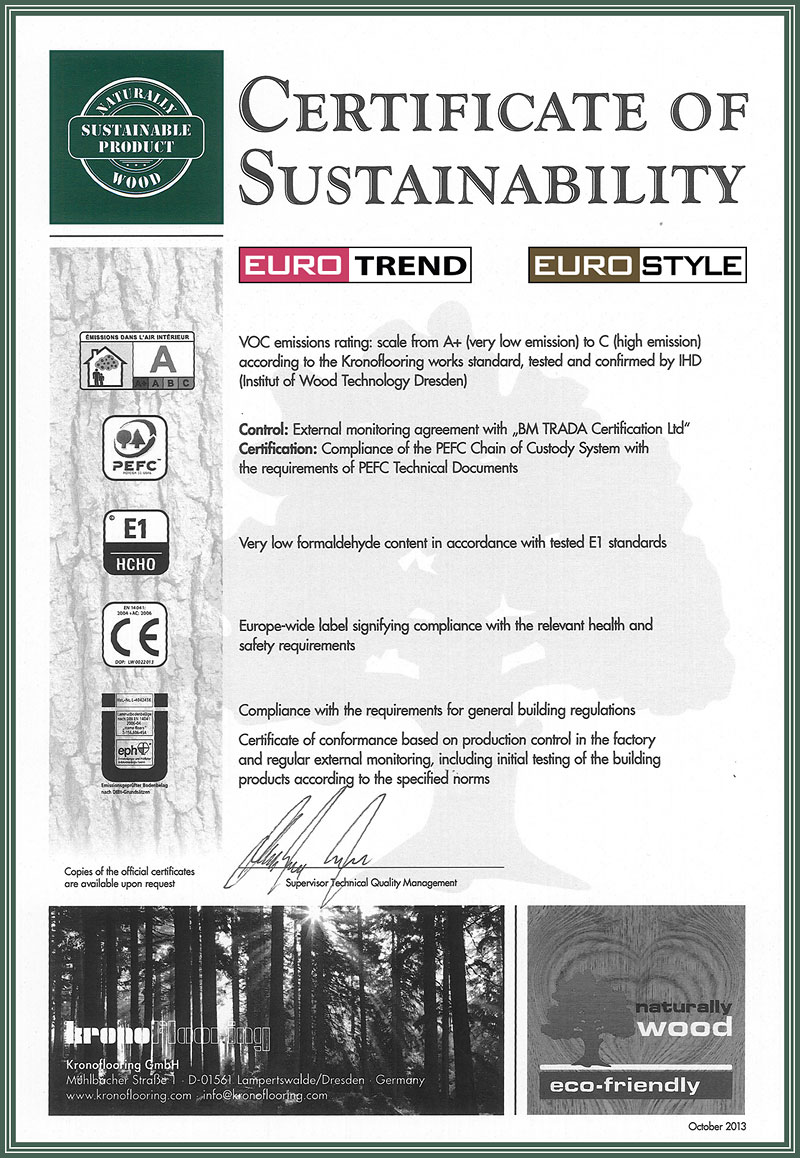 We are pleased that you are interested in EUROSTYLE. If you would like to know more about us, then please contact us. We are always delighted to hear from you.